Latest News
Save the date for the Top Hand Competition at the Ellensburg, WA Operating Training Center: Saturday, June 24, 2023.
Bring your friends and family and try your hand at backhoe, dozer, excavator, loader, forklift, crane, grader, and truck and trailer competitions. There is food, music, and fun events for the kids too.
For more information and to sign up for the competitions visit: www.oetraining.com/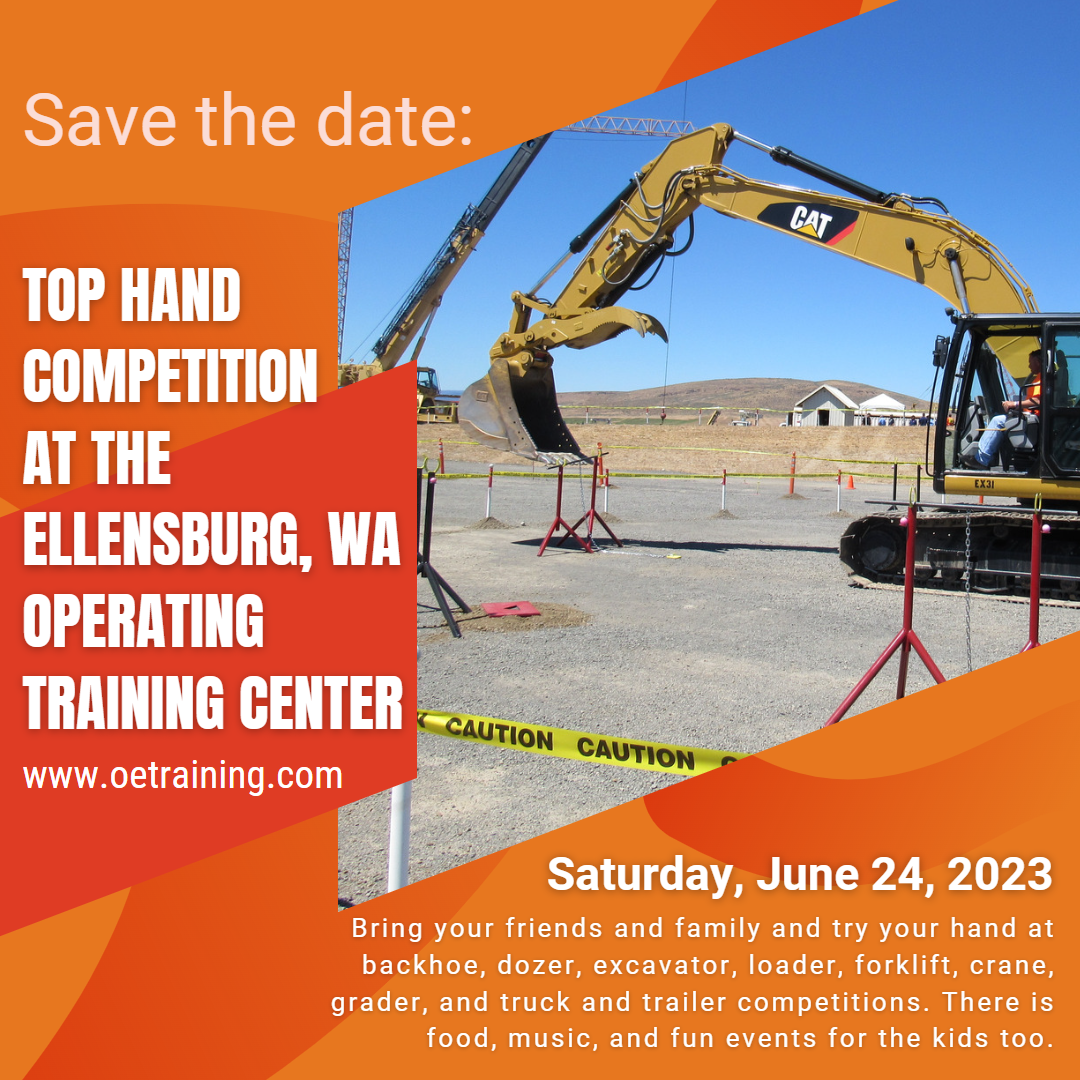 April 17 - 21, 2023 is National Work Zone Awareness Week. Be part of the solution — slowdown in work zones.
It's not just workers at risk in work zones — it's in everyone's best interest to be alert and extra cautious in and near work zones.
This annual week of observance is especially important to the families of victims who lost their lives in work zones. Nationally, in 2021 there were 956 work zone fatalities.
You play a role in #workzonesafety. WORK WITH US! Learn more here: www.nwzaw.org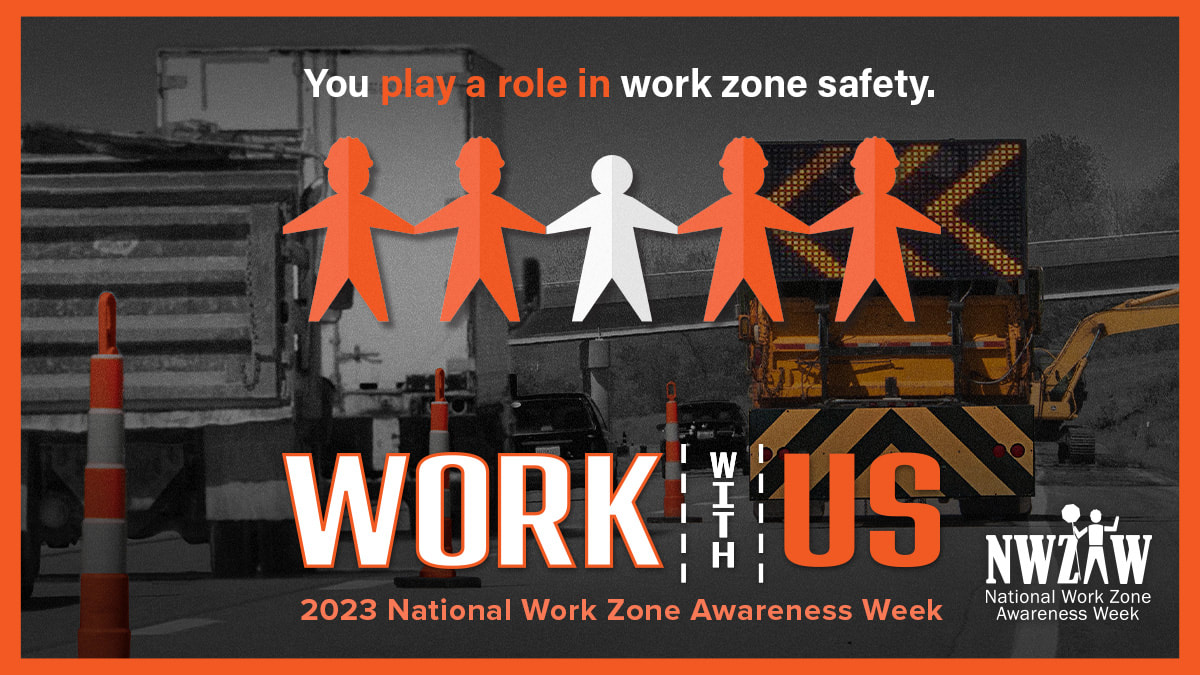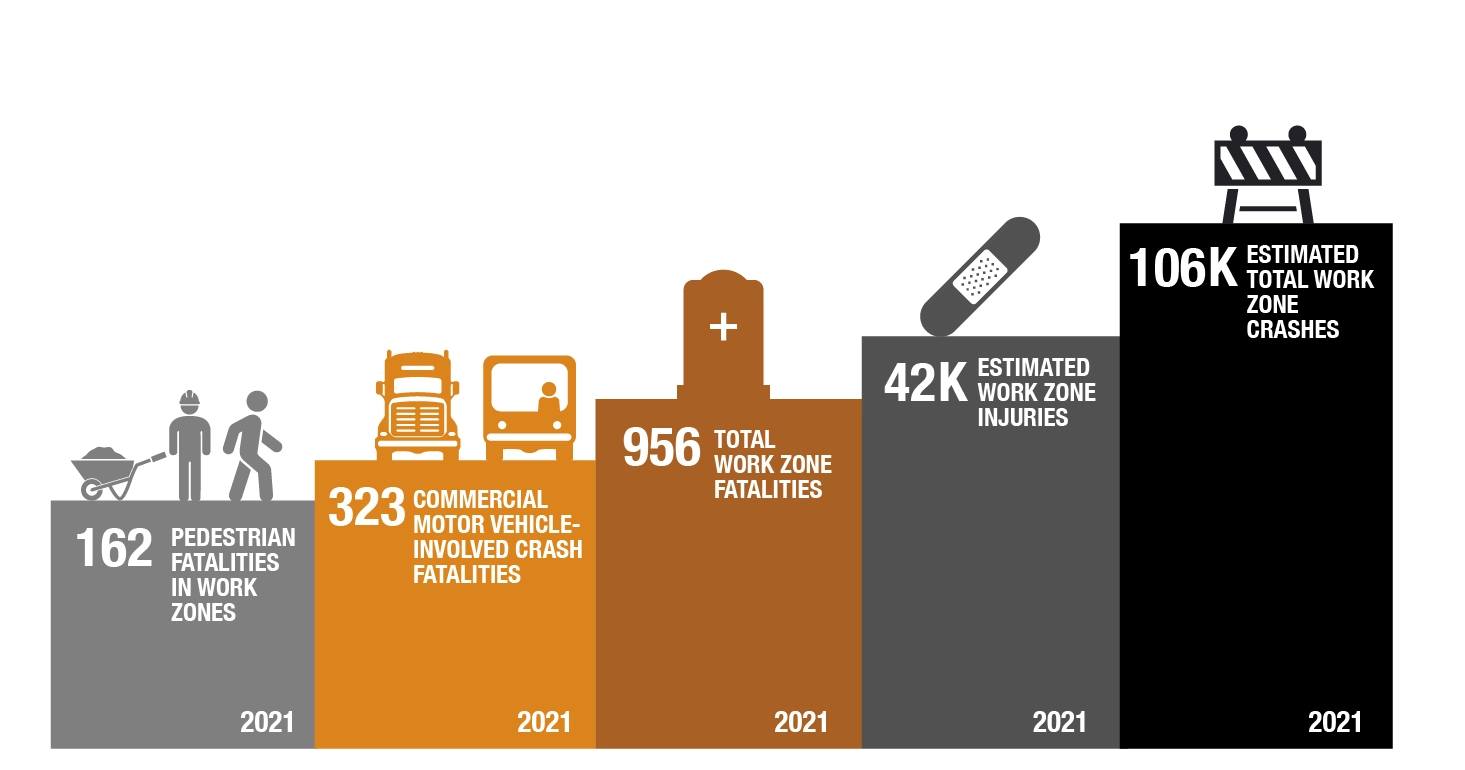 Local 302 will have a booth at the Dozer Day event May 6-7 at Cabela's State Line in Post Falls, ID. Join us! Learn more here: https://ewni.dozerday.org/
Our Ellensburg, WA training center is making the rounds to some cool events. Come connect with us to learn more about being a Local 302 operator and try out the crane simulator!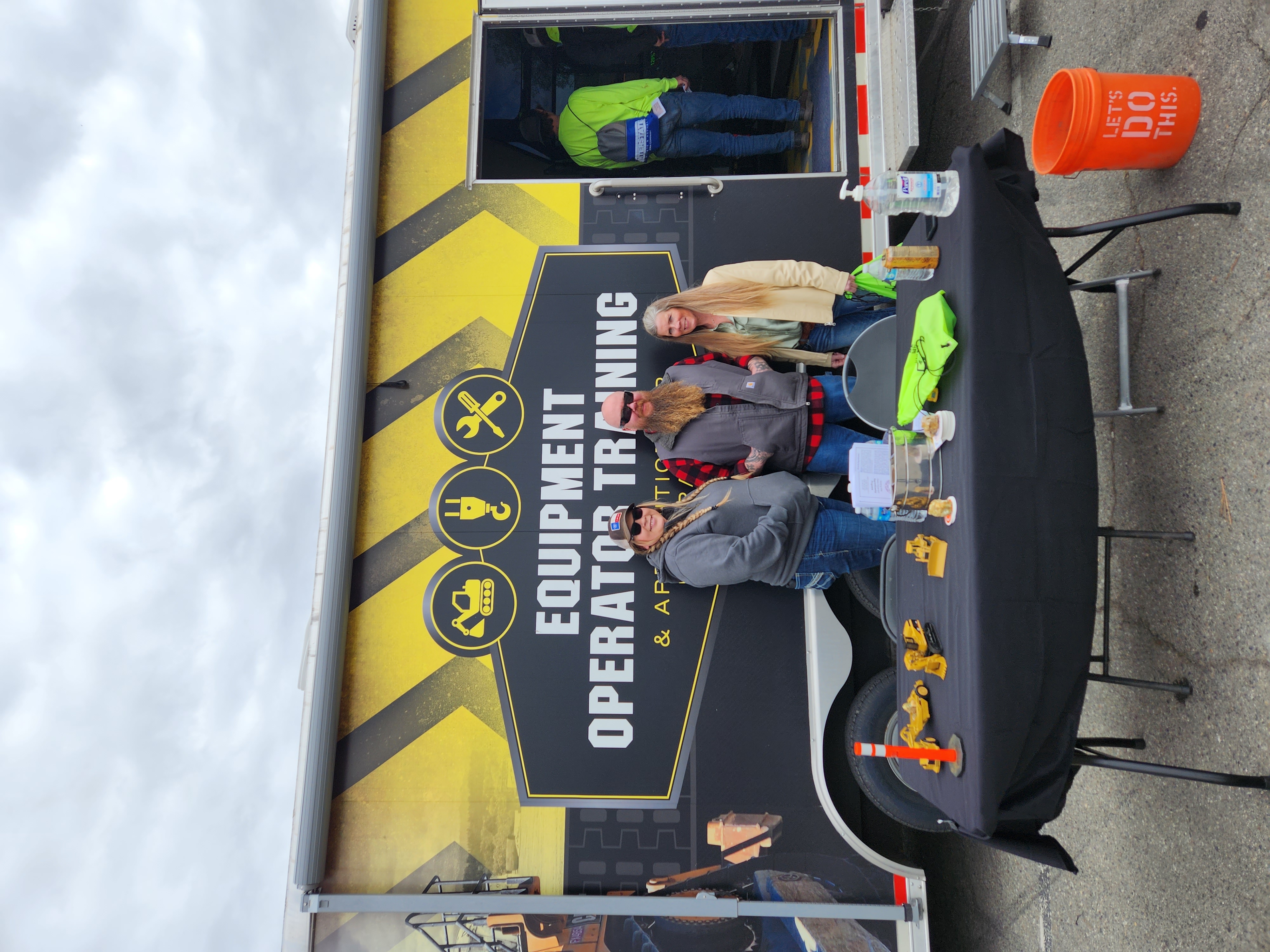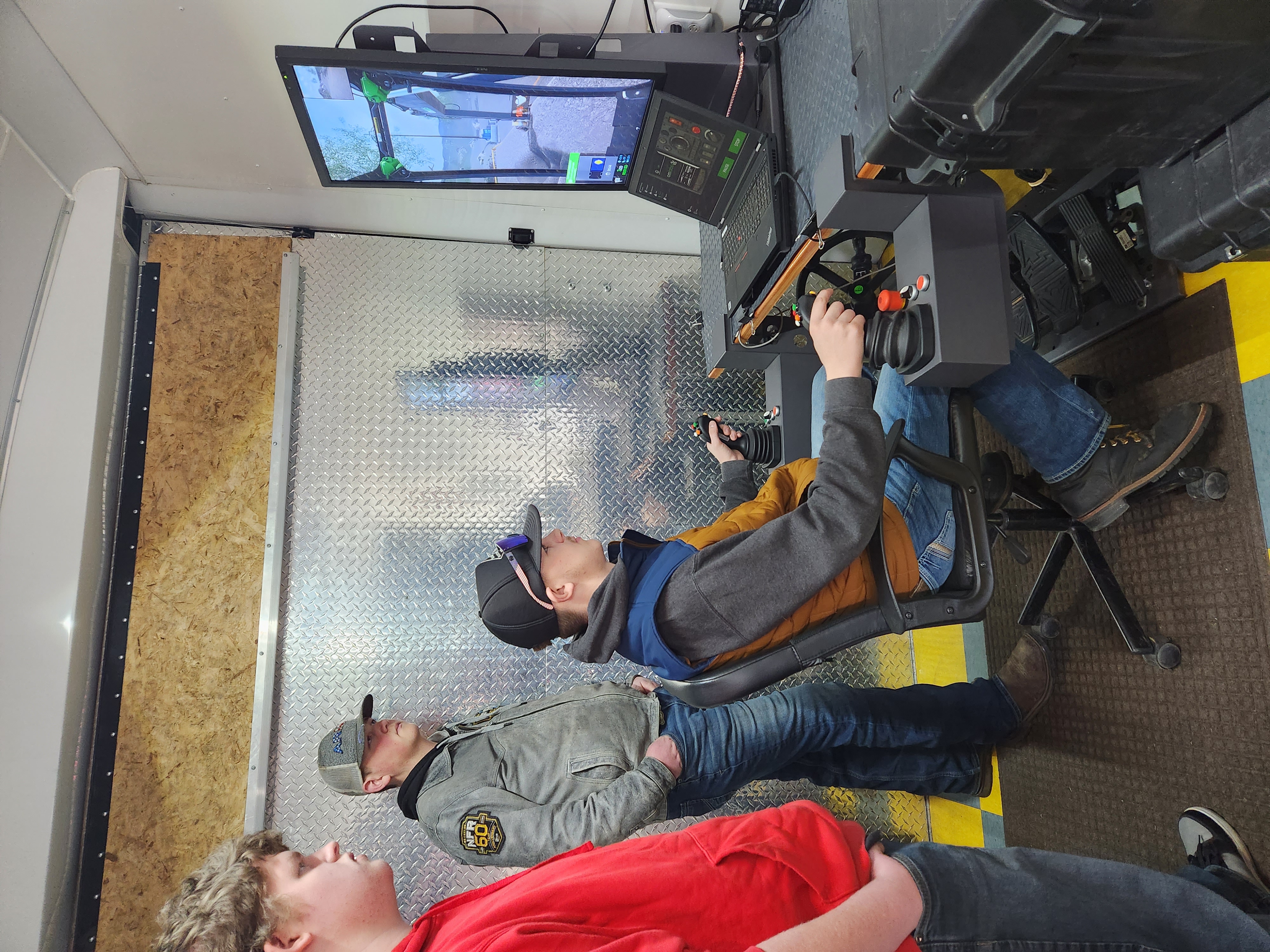 Want to operate? The application window is open March 1-19 for the Alaska Operating Engineers Employers Training Trust Center for:
Heavy Equipment Operators
Heavy Duty Mechanics
Service Oilers
Learn more and apply here: www.aoeett.org.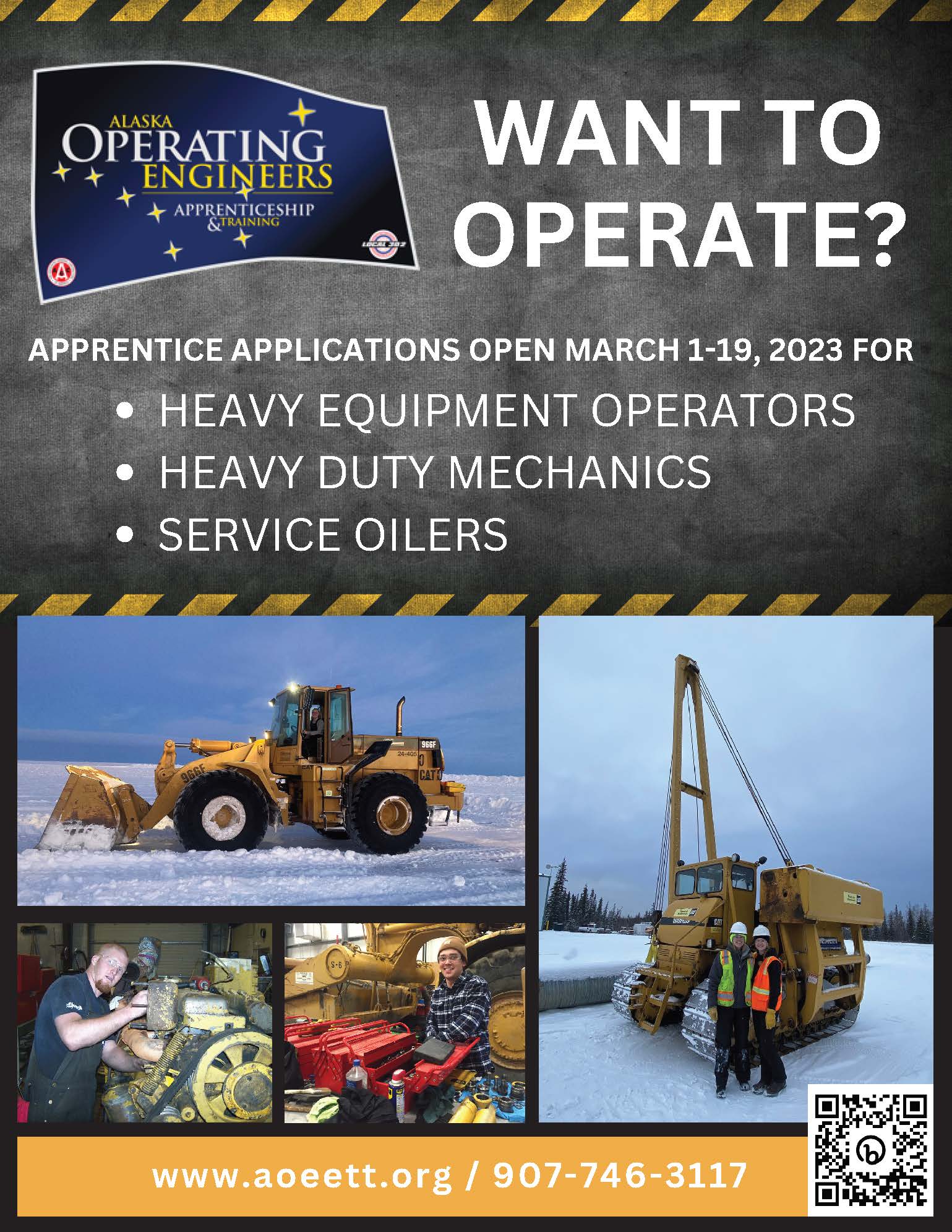 Calling Western Washington Local 302 members: Join us at the Membership Class Saturday, March 18, 2023 at the Bothell Hall, 9 a.m. - 1 p.m.
Topics Include:
Union History
IUOE
Your Union (Local 302)
Organizing
Collective Bargaining
Right to Work
Learn more about being a union member and getting the most out of your membership. No need to register, just show up and we'll see you there.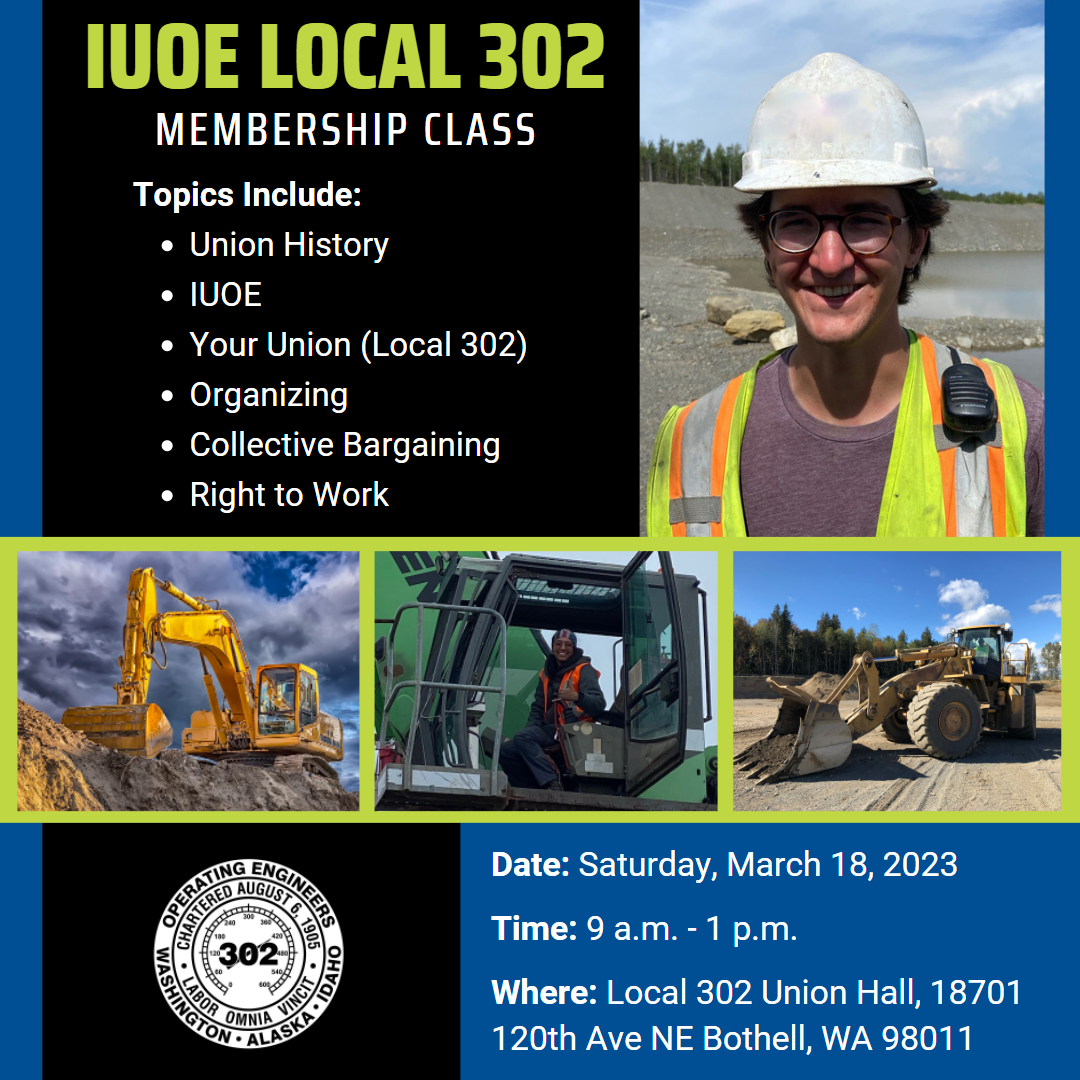 Calling all Eastern WA and Idaho Members: Join us at the Membership Class Monday, February 20, 2023, 4 p.m., at the Spokane Hall (510 S. Elm St. Spokane, WA 99201)!
Topics Include:
Union History
IUOE
Your Union (Local 302)
Organizing
Collective Bargaining
Right to Work
Learn more about being a union member and getting the most out of your membership. No need to register, just show up and we'll see you there.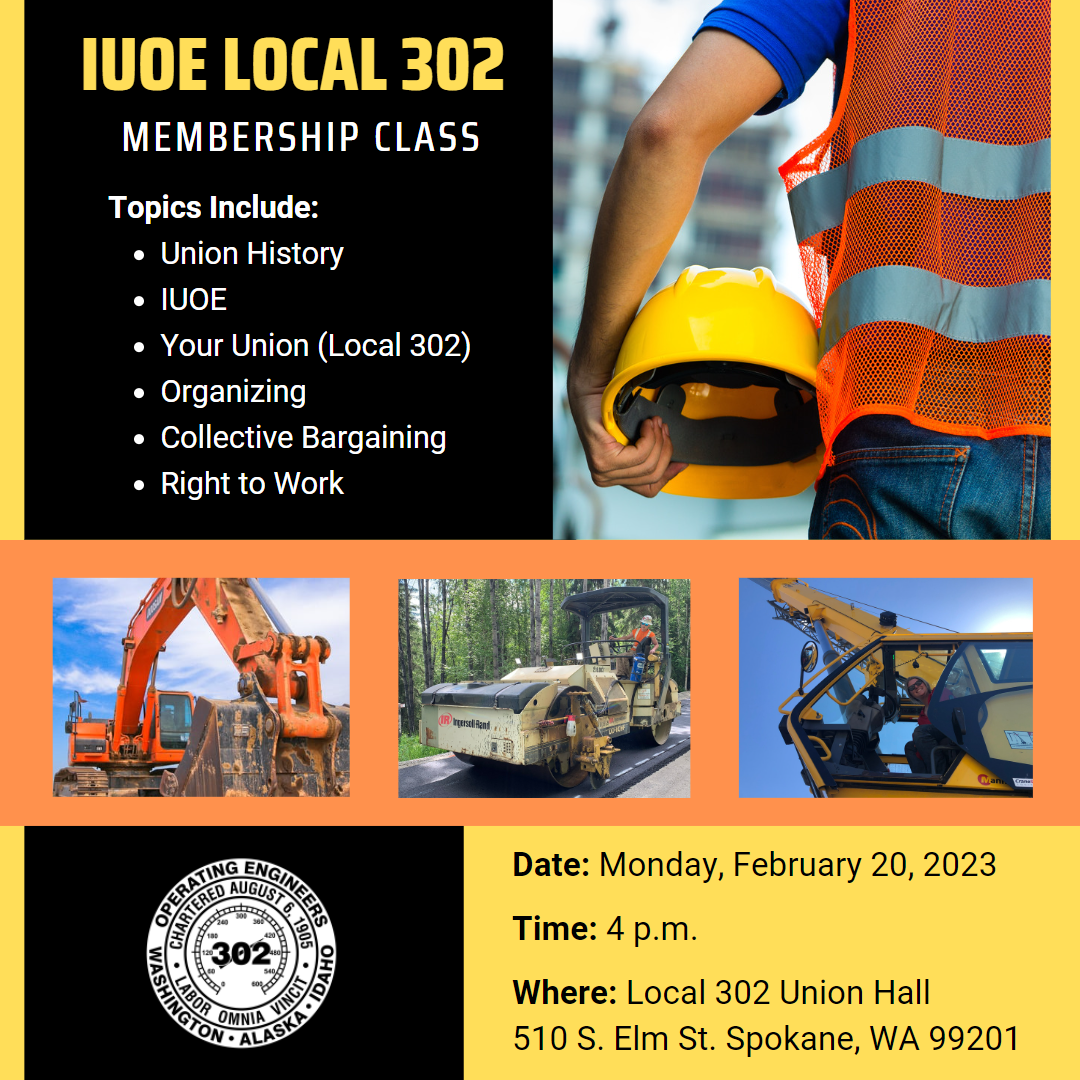 Calling all IUOE 302 members in good standing: Scholarships are available for high school seniors of $1,500 for any accredited college or university, and 4 scholarships of $1,000 for any accredited college, university, or vocational technical college! Applications will be accepted December 1, 2022 - August 15, 2023.
Here are the steps:
Read the rules and information here.
Select the application that applies to you:
Separately, the Washington State Build & Construction Trades Council offers the Ann Gallagher Memorial Scholarship for $1,000. This scholarship is available to graduating high school seniors whose parent is a member of an affiliated union. Applications must be submitted by Friday, May 19, 2023, to be considered. For more information visit: https://wabuildingtrades.org/scholarship/.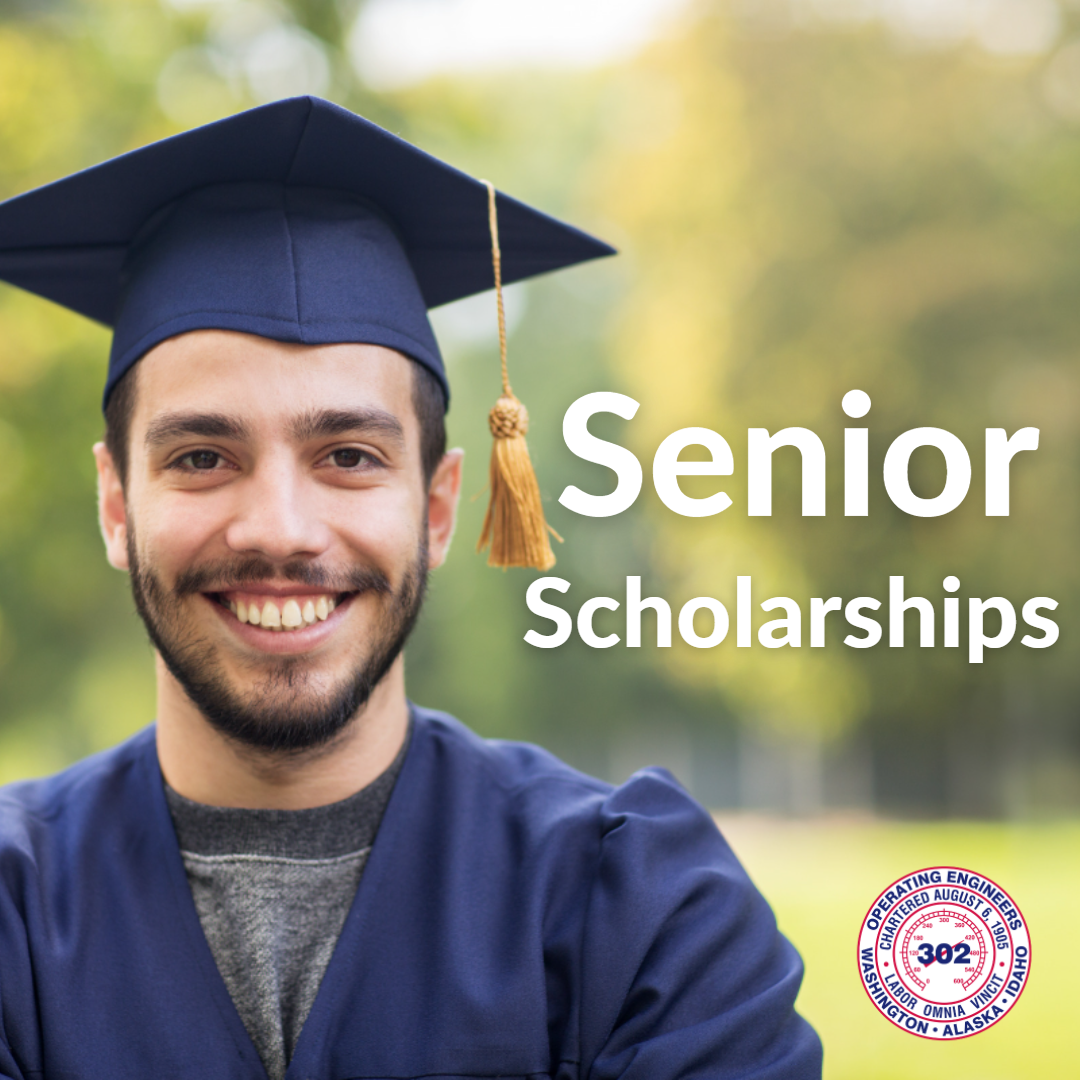 We here at IUOE Local 302 enjoyed seeing members and their families at the holiday parties throughout our districts in WA, ID, and AK. Thank you to everyone who donated to help those in need. Here are a few photos from the celebrations.
Friendly reminder, IUOE Local 302 offices will be closed on Monday, December 26 and Monday, January 2 in observation of the holidays. Happy Holidays!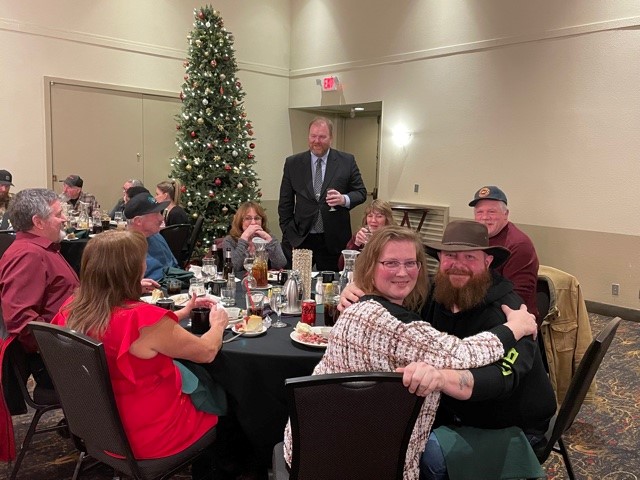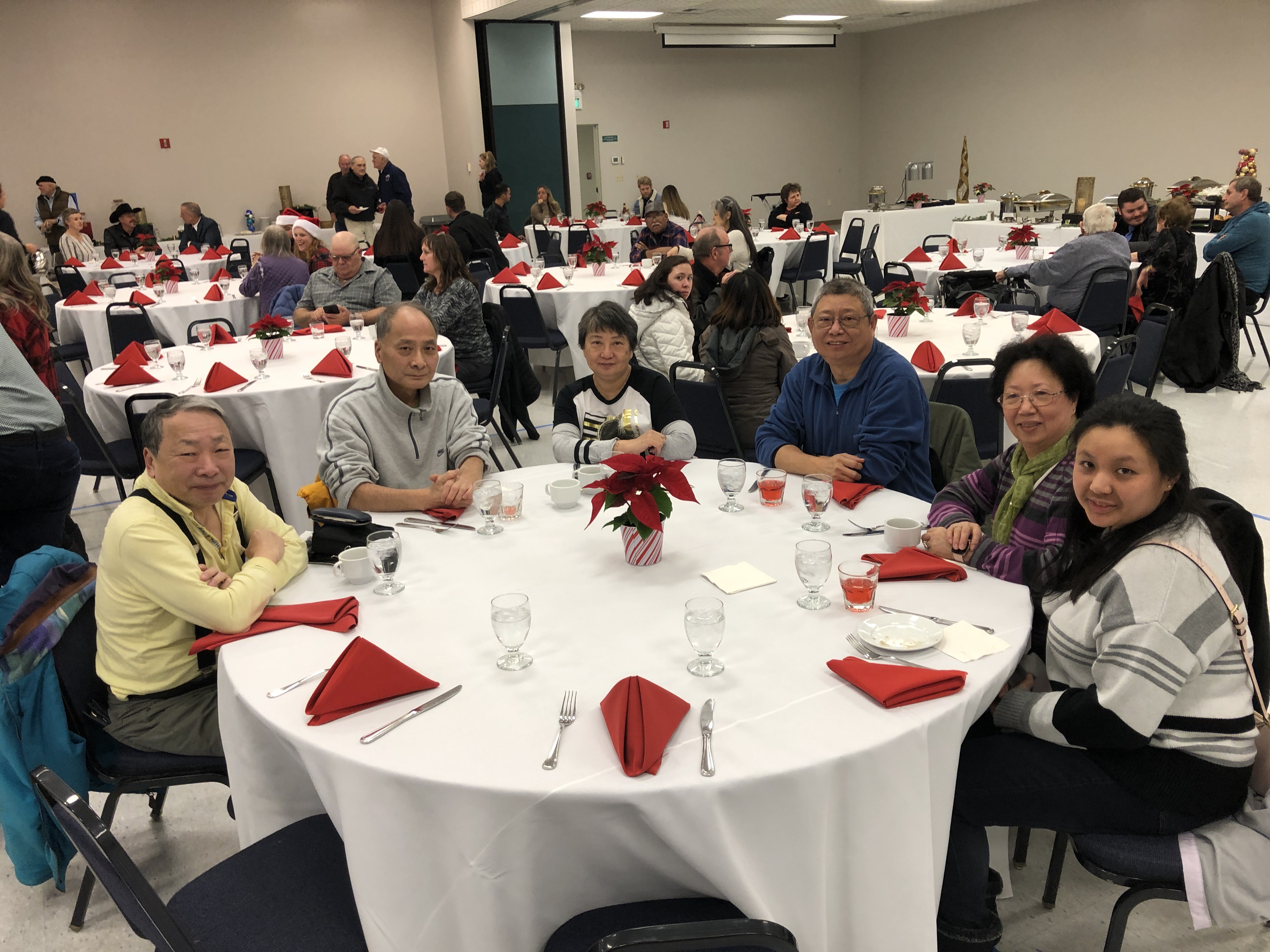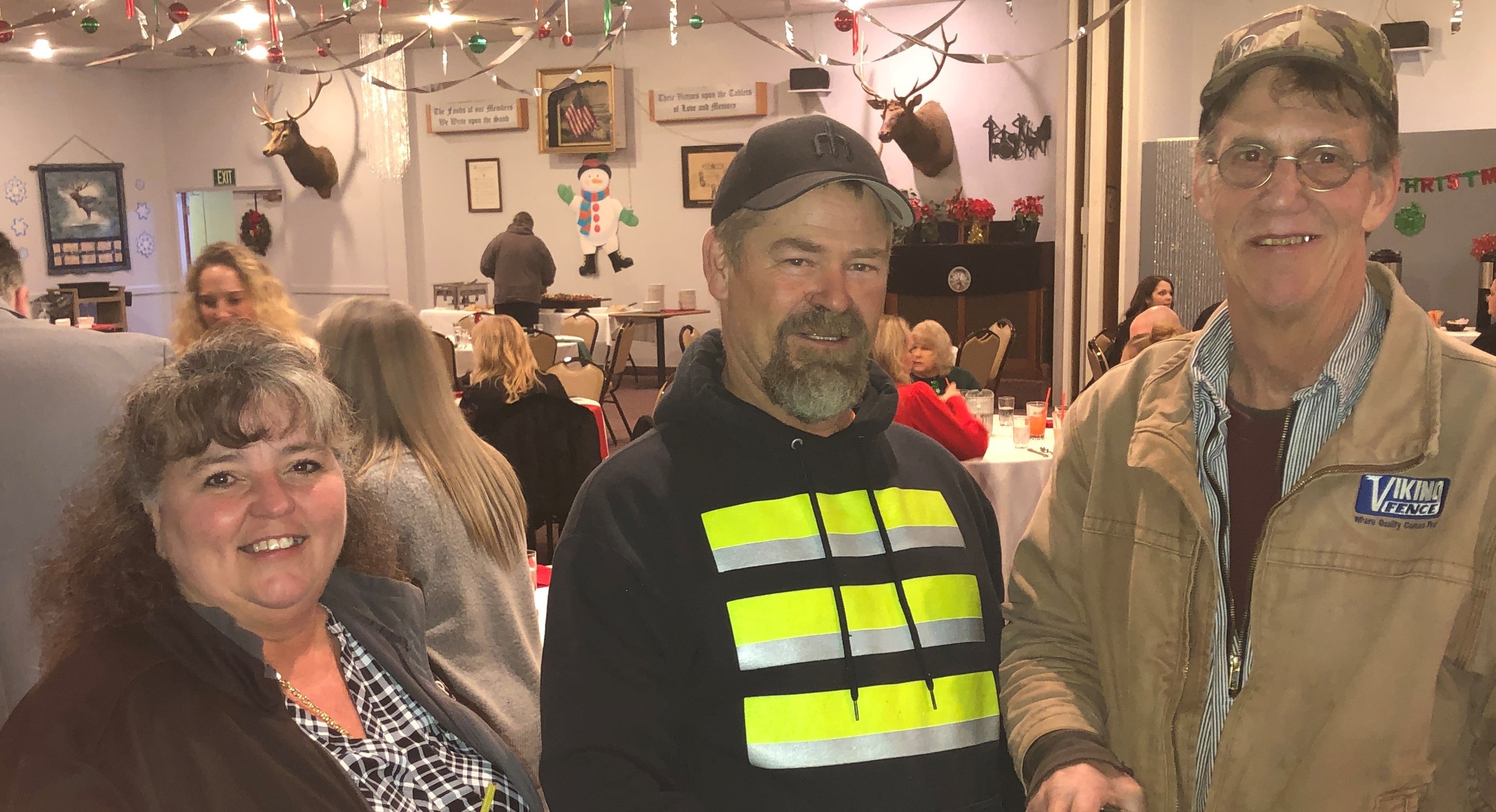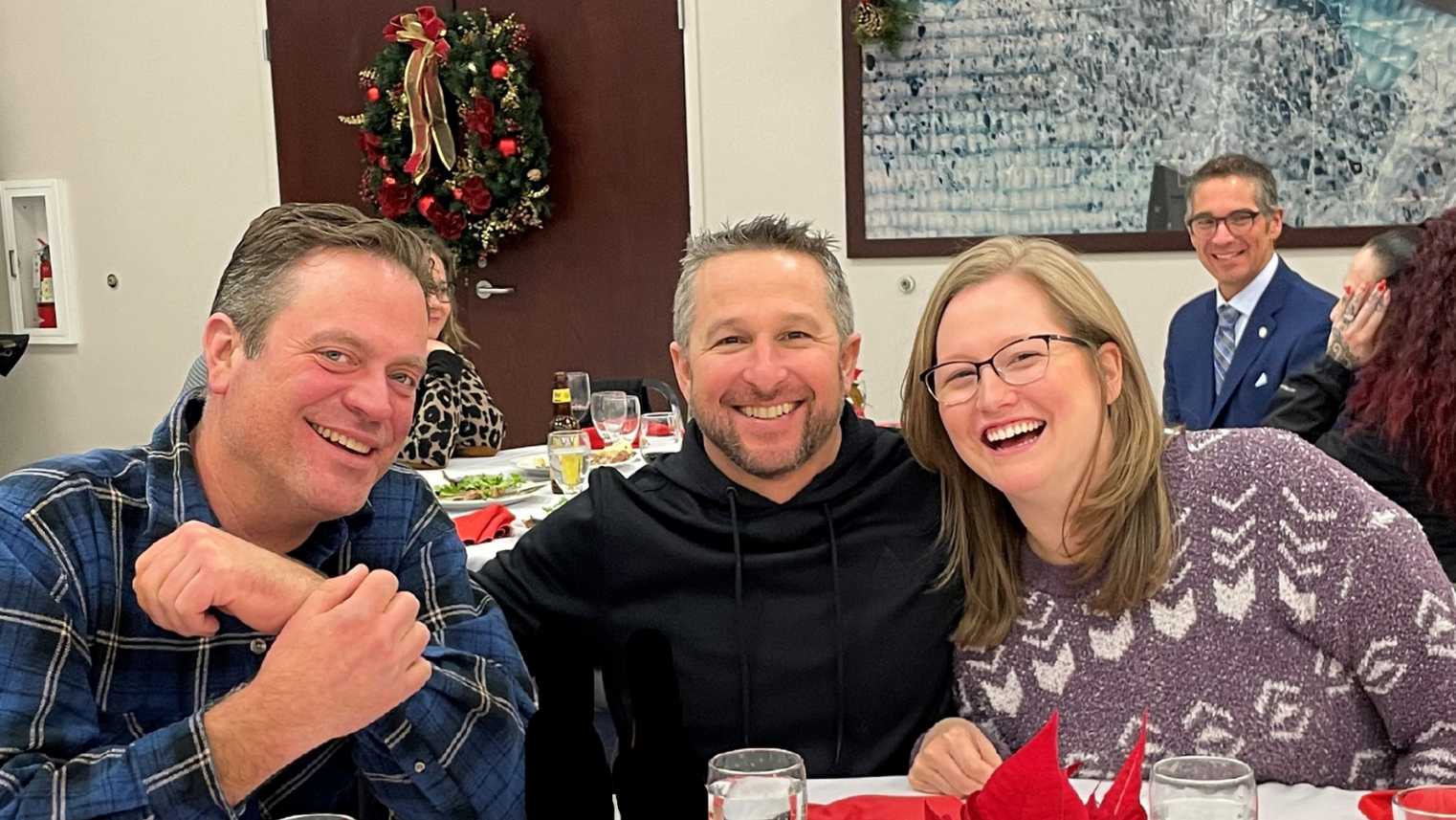 Due to inclement weather, the Auburn Hall is closed. The Bothell Hall is open for dispatch only. To pay dues, or for any other assistance, call 425-806-0302 or email mainoffice@iuoe302.org. Stay safe!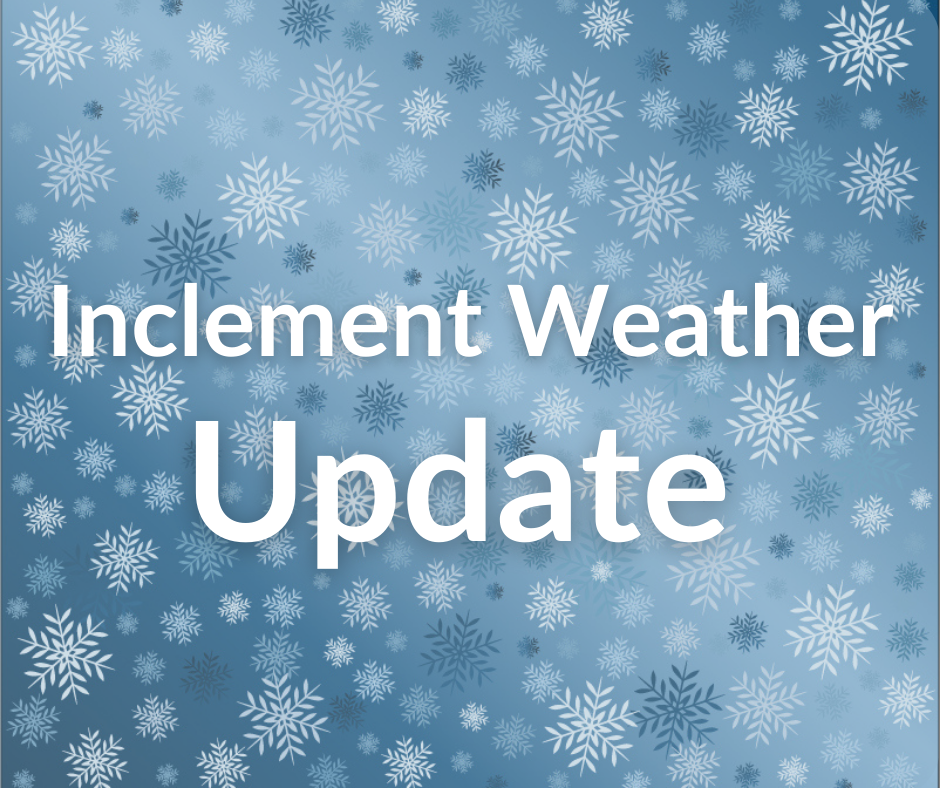 While you're enjoying a concert or a Seahawks, OL Reign, or Sounders game at Seattle's Lumen Field our stationary members are behind the scenes ensuring the best possible experience for fans.
Our members maintain most aspects of this 20-year-old stadium from the concession stands, bathrooms, plumbing, bleachers, HVAC, VIP boxes, lounges, paint, electrical, solar panels, and more.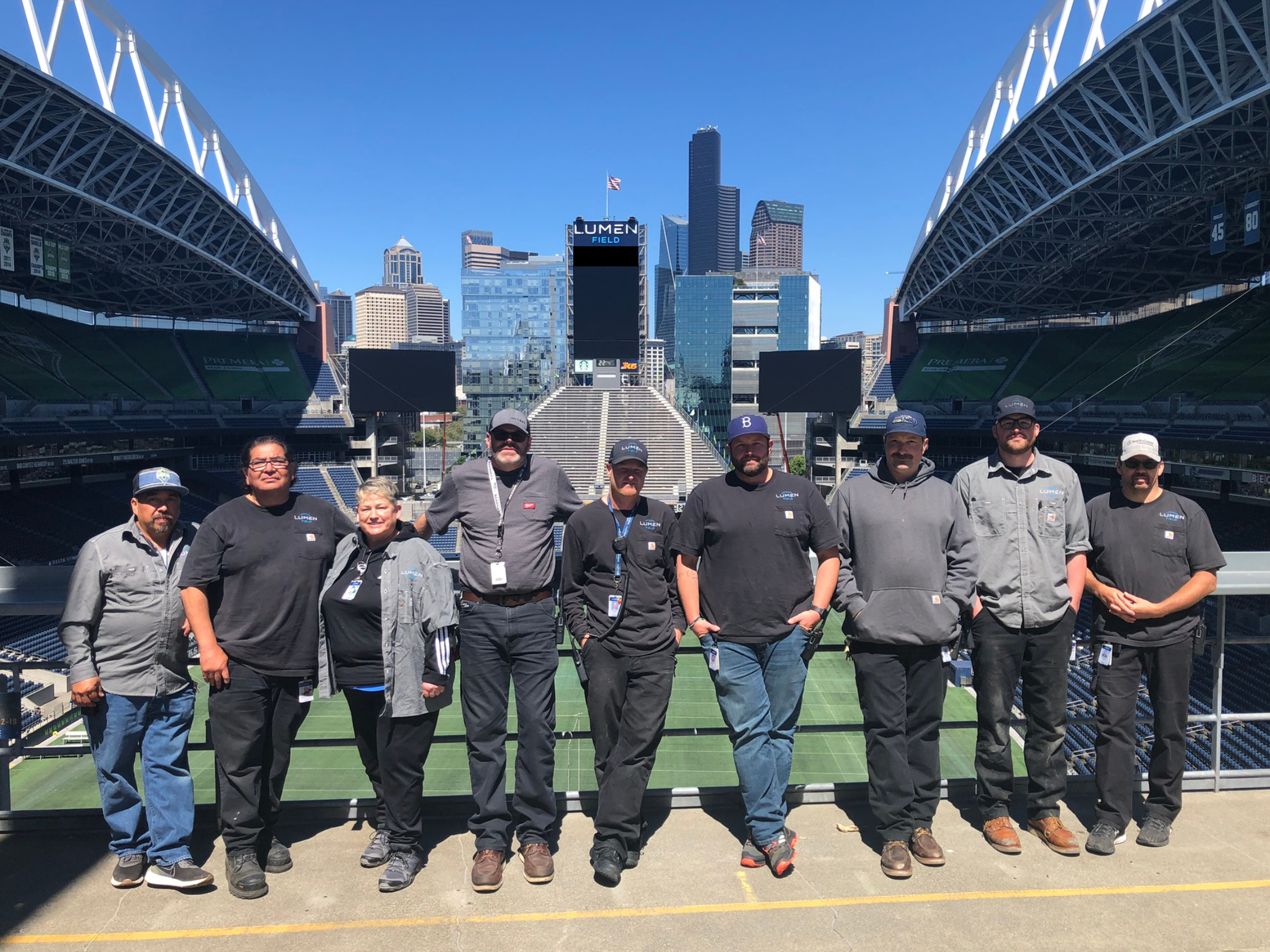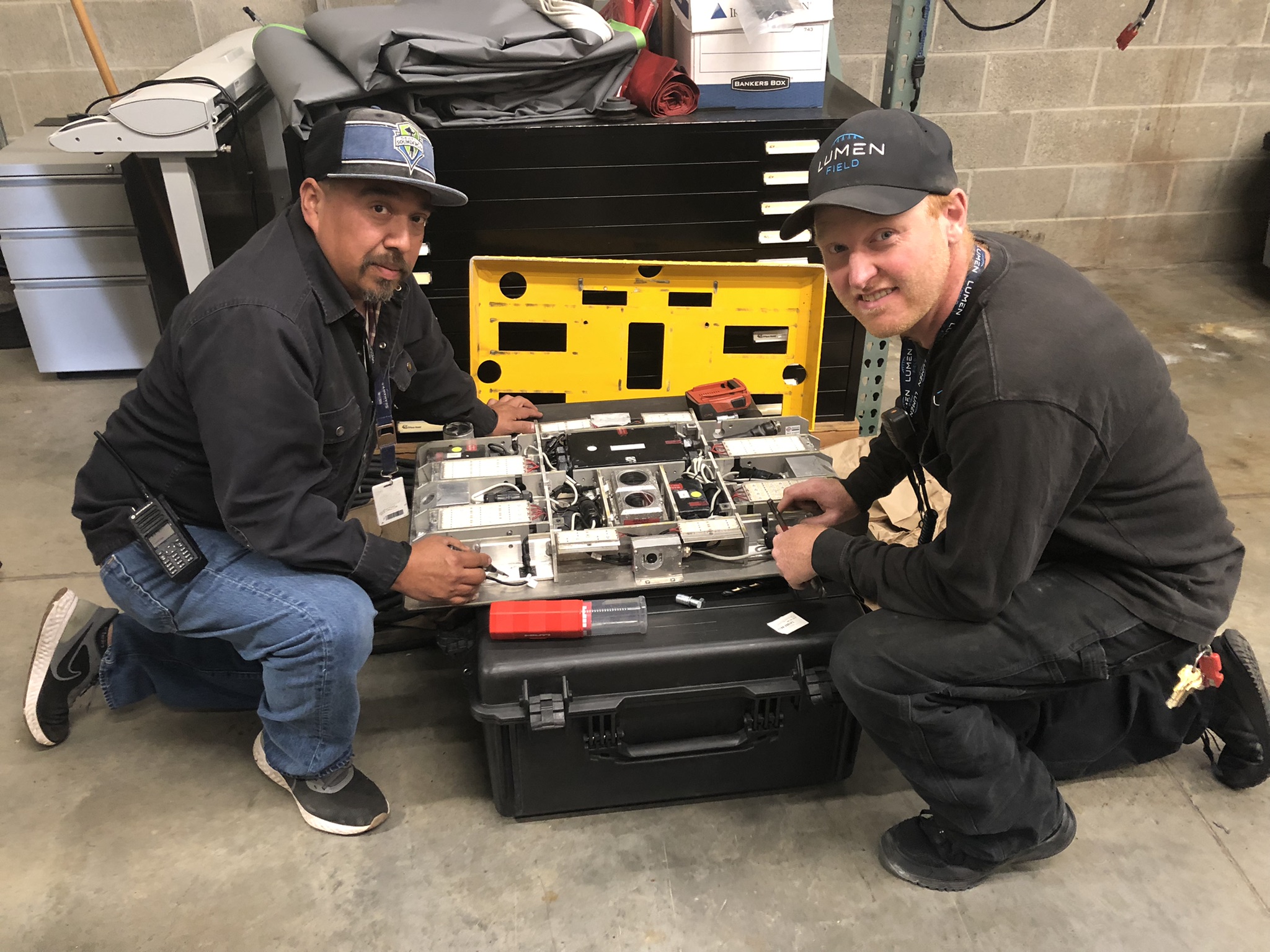 Local 302 operators were key to the successful completion of the Active Construction Inc. Jan Road Levee Setback project in Maple Valley, WA.
This project will reduce overflow from Taylor Creek over the road and into the neighborhood. The setback levee will also create more space for flood flows and enhancement of fish habitat along the Cedar River.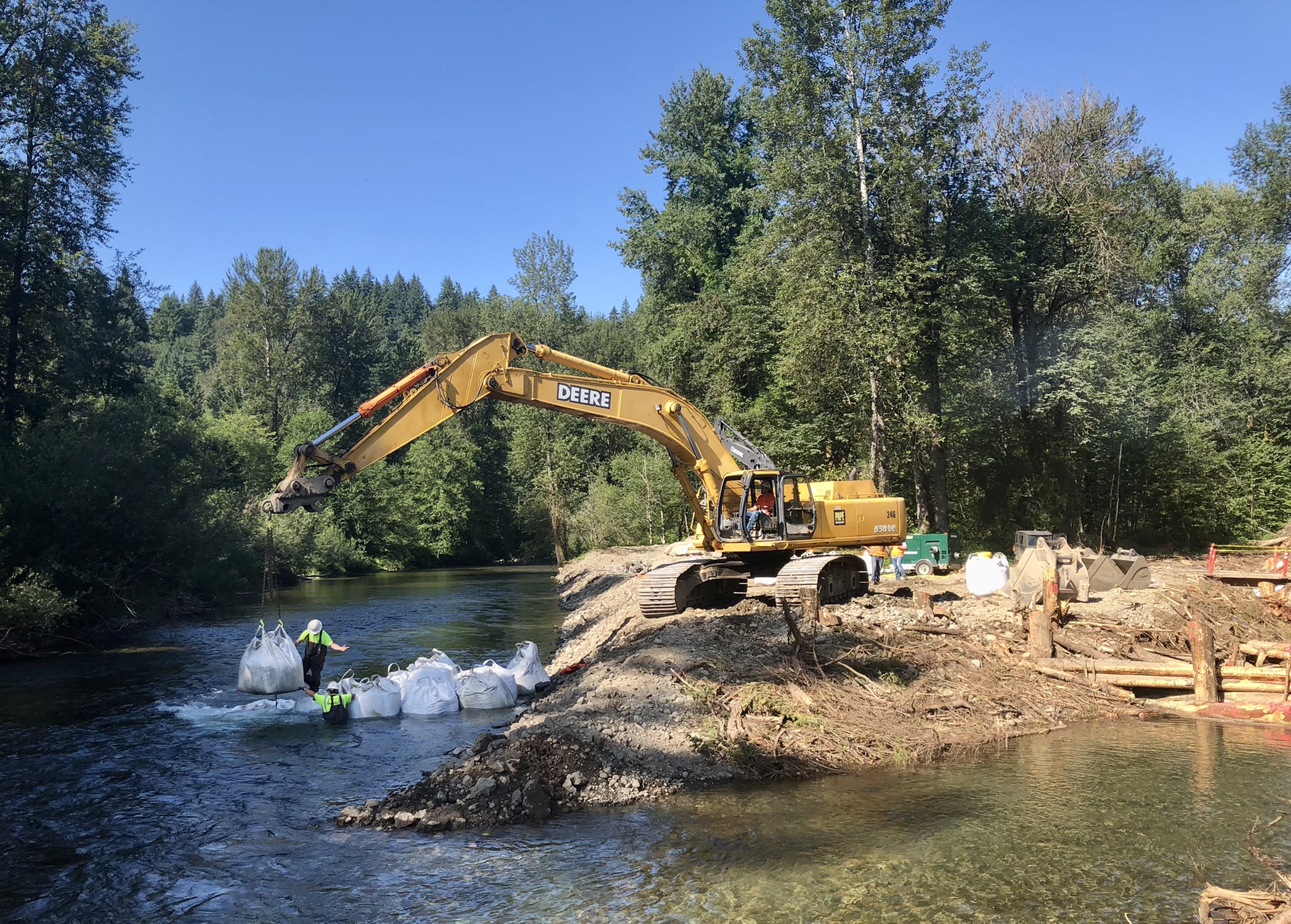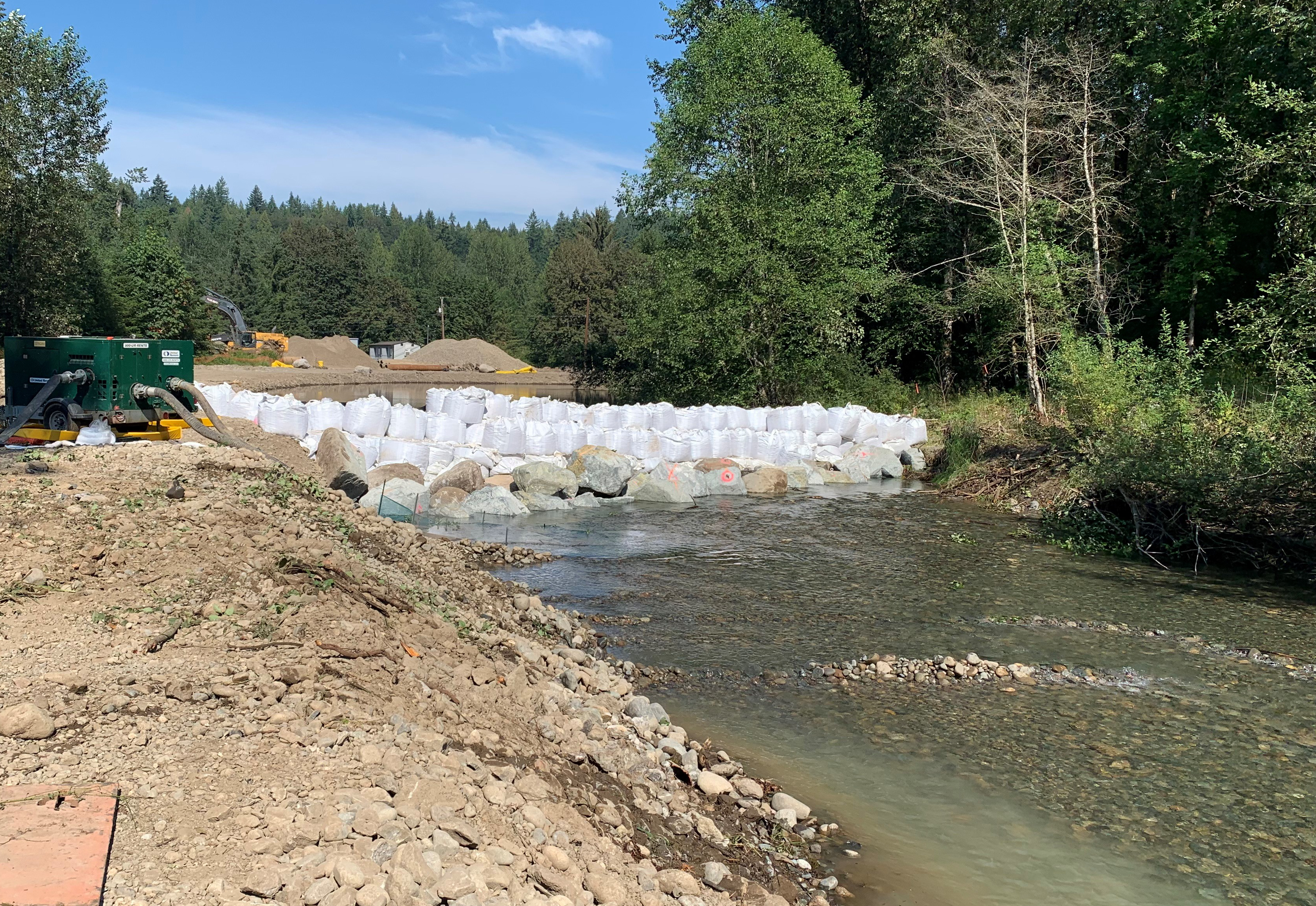 Interested in the Operating Engineers Apprenticeship Program at the Spangle Training Center in eastern WA? Applications for the 2023 Entry-Level Apprentice Class are due December 31, 2022.
Is Spangle far from home? Students who live over 80 miles from Spangle can stay at a hotel paid for by the training center.
Please call the Spangle Training Center at 509-235-9393 for an application. For more information: www.wsopen.org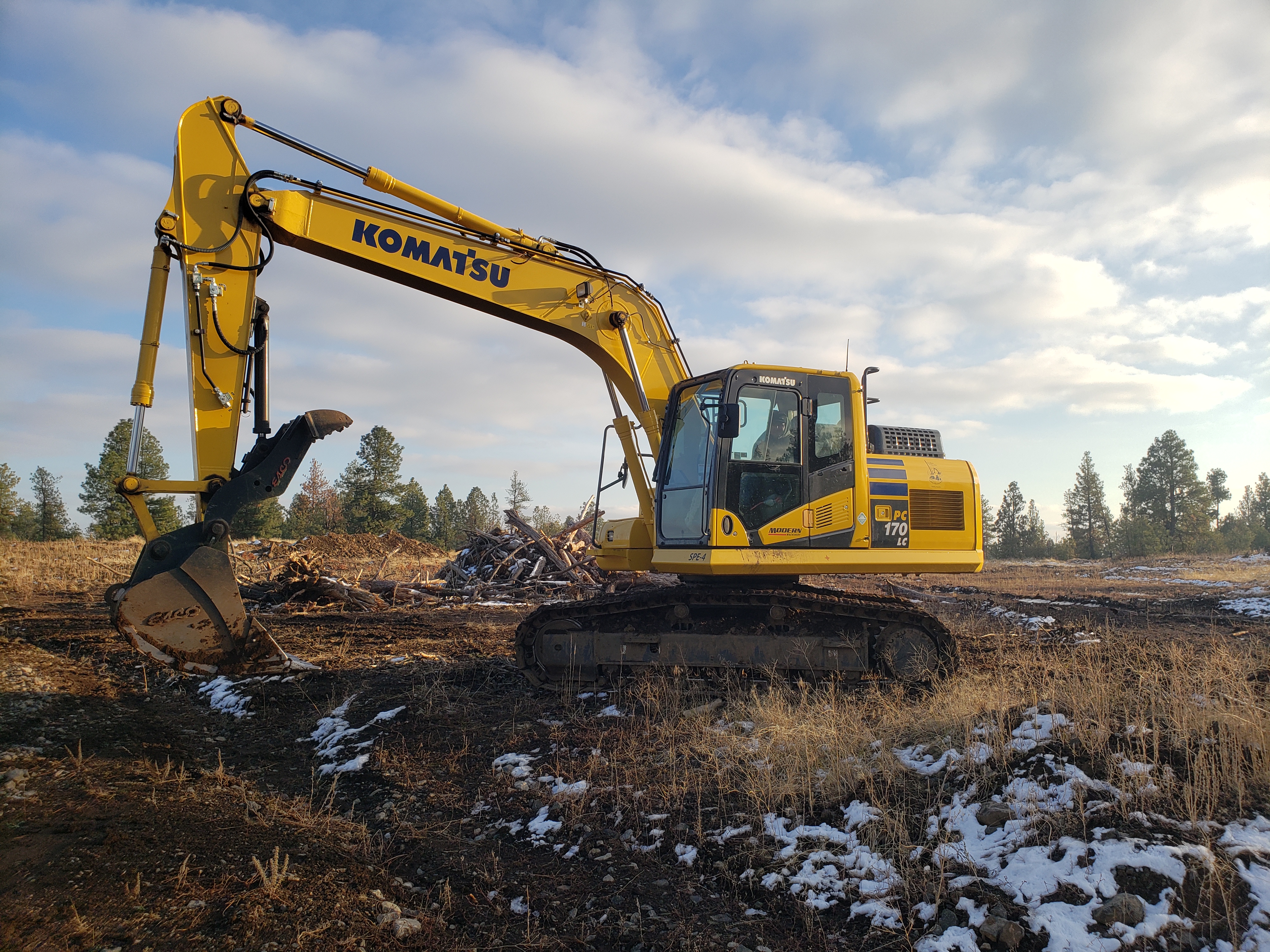 Do you know an IUOE Local 302 apprentice or member in good standing looking for a class on surveying?
They're invited to attend a Meet & Greet with the instructor to learn more and provide feedback on what you're looking to gain from the class.
Sunday, December 18, 2022
10 a.m. to noon
IUOE Local 302 Hall located at 18701 120th Ave. NE Bothell, WA 98011
Call 509-968-3203 to sign up.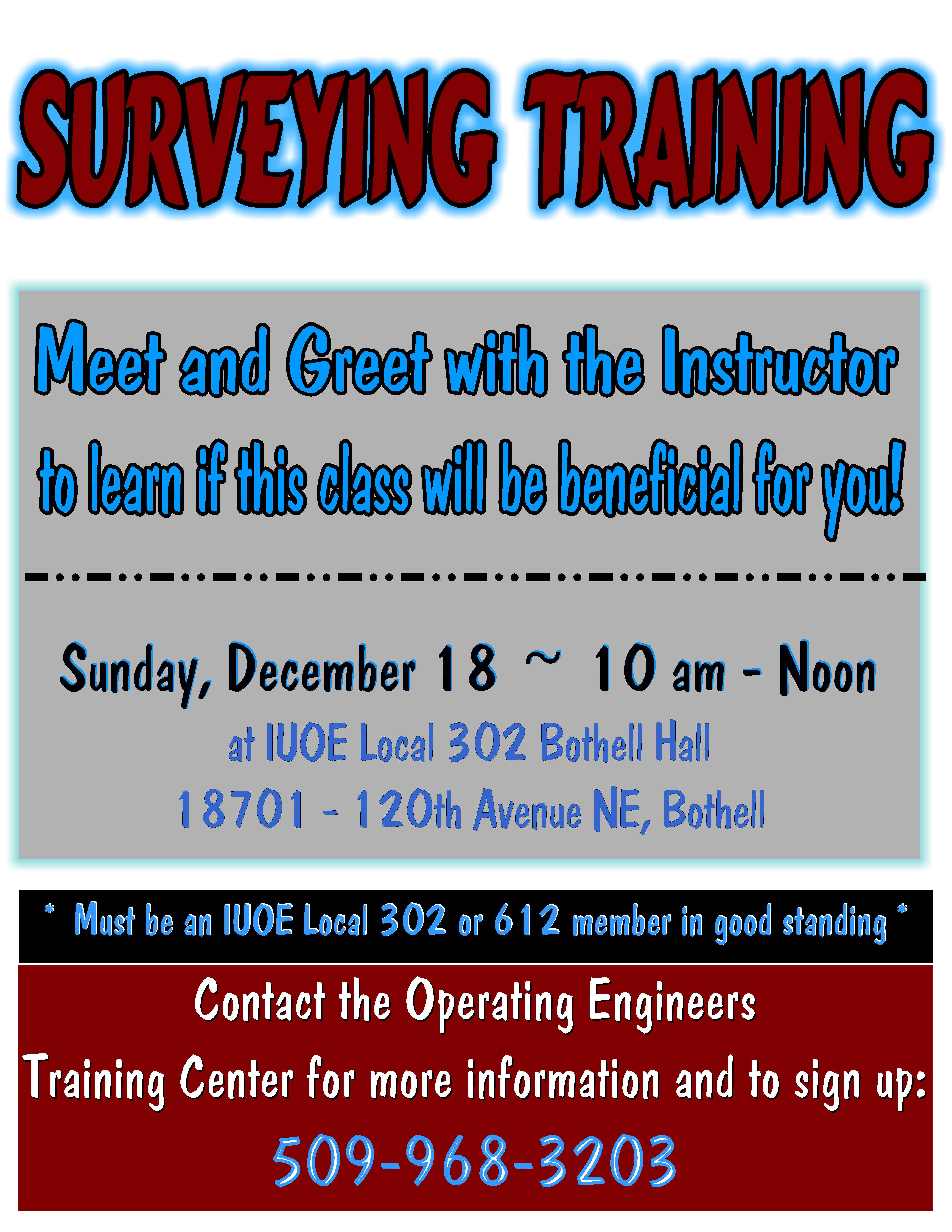 Happy Thanksgiving!
IUOE Local 302 offices will be closed on Thursday, November 24 and Friday, November 25, and will reopen Monday, November 28. Have a happy and safe holiday weekend.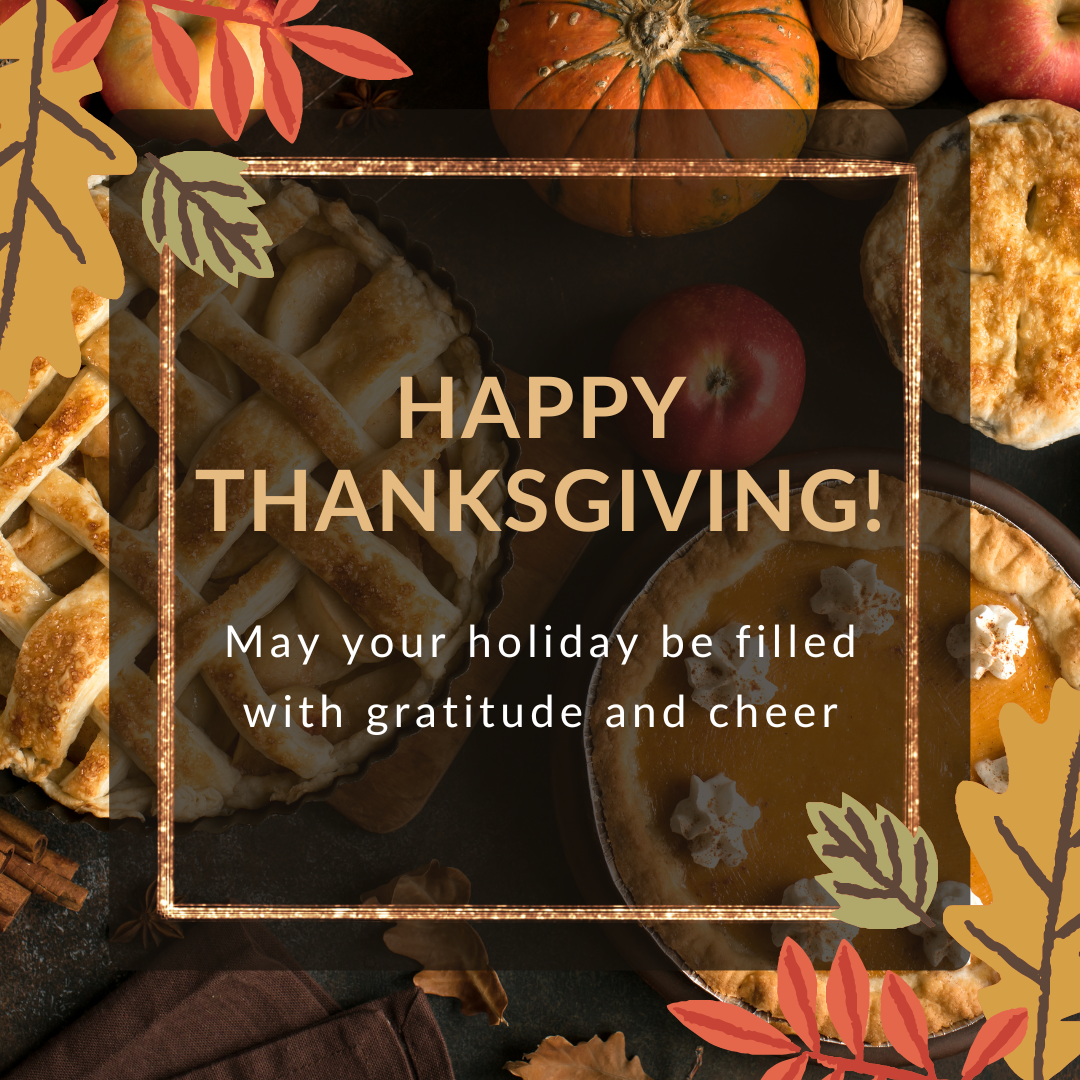 It's National Apprenticeship Week November 14-20! We're proud of our apprenticeship programs that provide the skills necessary to meet the ever-changing needs of construction and related industries.
Are you interested in a career as a heavy equipment mechanic, operator, or service oiler? Check out our apprenticeship programs serving WA, ID, AK.