Register or Re-Register for the Out of Work List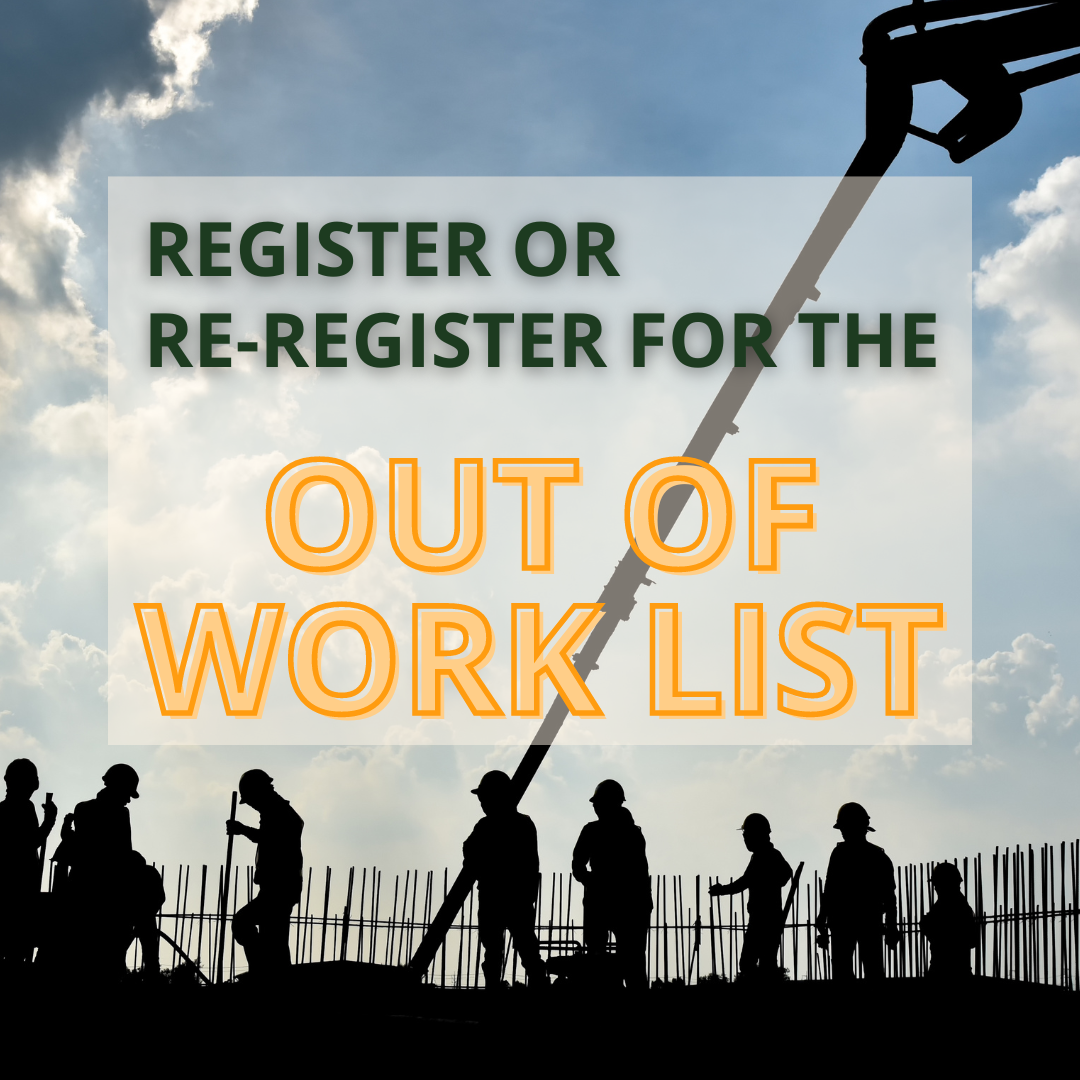 Local 302 Members: Did you know you can register or re-register for the Out of Work List on our website? Click here for next steps.
Here are some tips for success:
Re-register for the OWL well in advance of your registration expiration date. If registered for 90 days, then re-register every 60 days. You do not want to risk being late registering and getting dropped off the list.
Make sure Dispatch has your current phone number.
Answer your phone, or the job might go to the next person.